Canada's next big act is training scaleups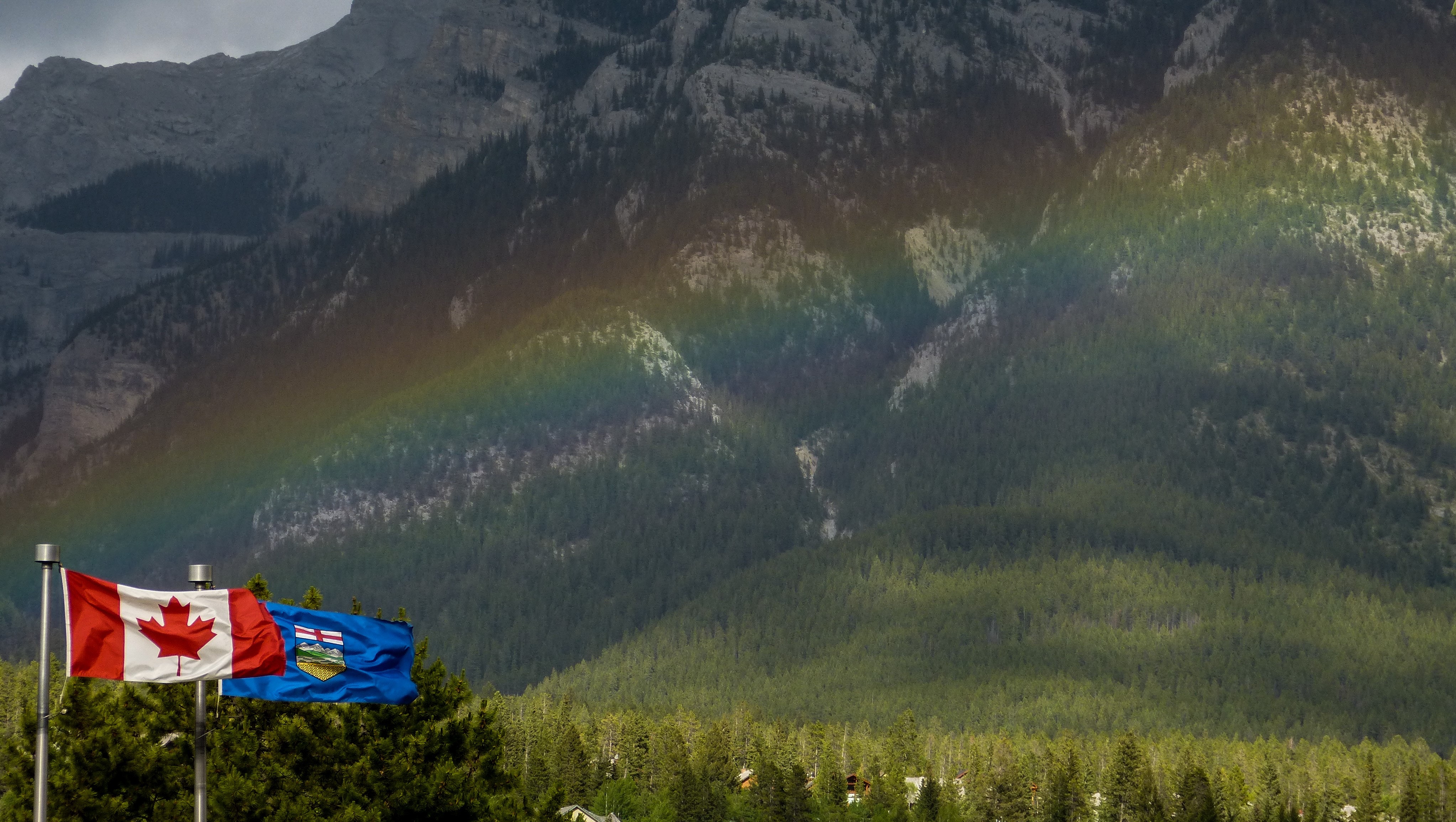 By Jack Derricourt & Chris Hogg
Jack Derricourt is the Managing Editor of Digital Journal and a contributing editor to DX Journal. Chris Hogg is the President of Digital Journal Group.
The Canadian technology landscape is booming.
Canadian companies took in $2.5 billion in funding in the first half of 2018, the strongest first half since 2000. Corporates have announced large-scale investment plans to invest in innovation and digital technology (CAE recently pegged $1 billion for the efforts) and post-secondary institutions are breaking ground to house future generations of talent (the University of Toronto is building a 14-storey building to be completed by 2021).
The Canadian technology landscape is ripening and readying for an influx and growth of more mature, internationally-focused ventures.
While scaleups make up less than five percent of Canadian companies, they create half of all new jobs in the country.

On September 26 in Toronto, Elevate ScaleUp will seek to provide helpful insights into the problems facing scaling companies. Presented by CIBC and Osler, the event features startup veterans sharing their experiences.
DX Journal spoke with Julia Kassam, Managing Director, CIBC Innovation Banking, to find out more about the next big act in Canada's innovation space.
DX Journal: With innovation ecosystems forming across Canadian cities, what excites you the most for startups in Canada?
Julia Kassam: From coast to coast, we've hit our stride as a community. The Canadian startup ecosystem has never been stronger and it is launching Canada into the global spotlight. Success stories about scaling companies of all sizes, in different industries, are generating the attention of investors and aspiring entrepreneurs. We are gaining a reputation for being diverse, collaborative and competitive.
This means that Canada is no longer an occasional destination, but a critical location for international investors to regularly visit, and for global brands to establish roots and drive their own corporate growth.
DX Journal: Canadian policymakers have made strengthening the venture capital sector a priority, with the launch of Venture Capital Action Plan (VCAP) and Venture Capital Catalyst Initiative (VCCI) underway. What does that mean for startups and scaleups?
Kassam: After years of lobbying by the Canadian Venture and Private Equity Association (CVCA), the previous government took our sector's advice and launched VCAP as an arms-length funding strategy. VCAP worked as designed; venture capital funds benefited from the capital raised and invested in several early-stage companies. The new funds that should be raised under VCCI will capitalize on that success and strengthen the sustainability of Canada's venture capital ecosystem.
What this means for entrepreneurs is that the federal government recognizes that VCAP was an appropriate initiative, and that to fuel the innovation economy, companies need a robust venture capital ecosystem to move from startup mode to scaleup mode.
It's a really strategic and exciting initiative because later-stage capital will help accelerate the growth for companies who need to overcome commercialization hurdles, expand into new markets and compete on a global scale.
DX Journal: Many startups struggle to scale because they don't have the right senior talent. What is your sense of how well positioned Canada is with experienced leaders?
Kassam: Although Canada has established a reputation for developing world-class academics and innovators, we do need to attract experienced executive talent. Everything moves at an accelerated pace in a scaleup, and the business will bend and flex in ways it never has. Canada needs more leaders who know what it takes to grow globally and ensure scaleups are well-equipped to navigate and accelerate growth.
One big benefit Canada has that helps here is as a result of our proactive immigration policy – the ability for Canadian scaleups to attract skilled talent is getting easier; our country realizes that to keep pace with scaleups, concentrated efforts are needed to establish Canada as a global technology powerhouse.
DX Journal: Canada has also been able to attract tech titans such as Google to open up offices in Toronto. What role do they play in the scaleup economy?
Kassam: They serve as training ground, but also as a competitor for talent. In the best case, people learn what it takes to be part of a leading innovator while being trained by experienced executive talent at the local divisions of firms such as Cisco or Google. For scaling companies, the opportunity to pilot their innovation becomes a realistic opportunity which can flourish into a partnership that may lead to an acquisition. A big opportunity that emerges as a result of large tech companies choosing to set-up an office in Canada is an acceleration of human capital development for the ecosystem.
What we are also seeing more of is that global innovators are setting up their R&D centres in Canada. A great example this summer was Samsung announcing an AI Centre located within MaRS, led by a Toronto-based academic. Again, another opportunity for scaleups to be close to the heart of global innovation. That is huge potential waiting to be unleashed.
DX Journal: How is the Canadian startup ecosystem helping to train talent?
Kassam: Serial entrepreneurs and investors share mistakes and success stories which help shape and accelerate scaleups through collective learning. What truly makes the Canadian tech ecosystem unique is our mindset to foster entrepreneurial spirit; and a great example of how we do that is by bringing the startup community together.
Elevate, Canada's largest tech festival and one that CIBC Innovation Banking is sponsoring, is the perfect example of creating the right information and network opportunities so that we can collectively benefit from the existing momentum in Canada's innovation ecosystem and drive our entrepreneurial culture forward.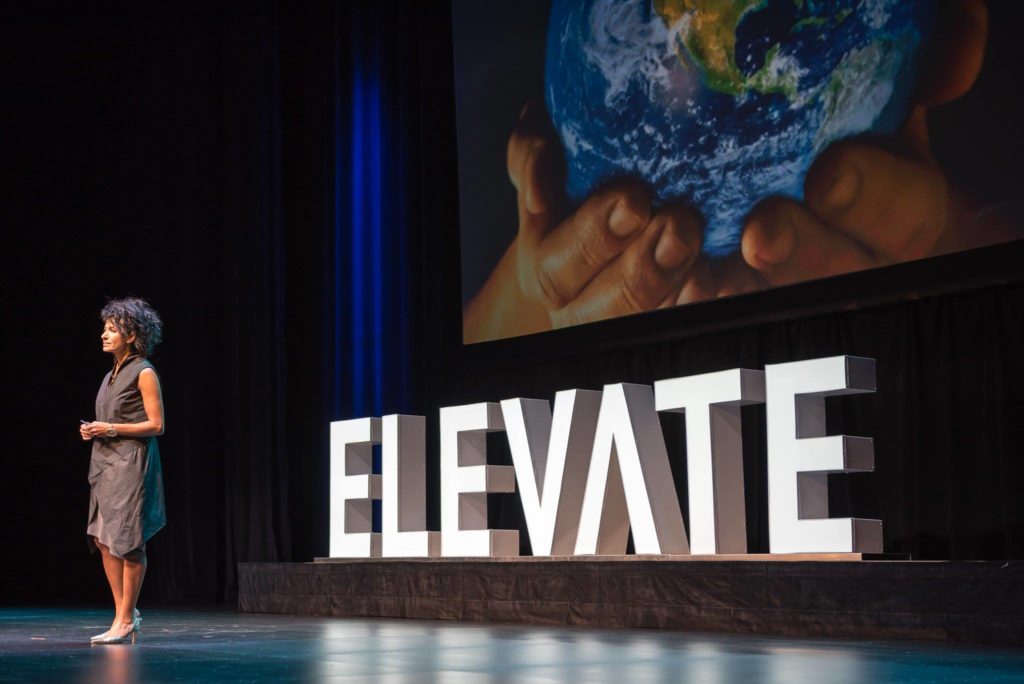 DX Journal: What's the next step for the Canadian scaleup story?
Kassam: Canadian scaleups will continue to tackle the unique challenges that come with scaling a business; however, they will think in a global context earlier than ever before. Scaleups need to strategically choose the right capital partners for their growth – ones that open doors to new markets. There needs to be an emphasis on attracting top talent earlier in the growth cycle to help drive international perspectives and opportunities.   
To hear more from industry leaders who have scaled real businesses (and have the scars to prove it), get a ticket for Elevate ScaleUp, happening September 26, 2018 in Toronto. Presented by CIBC Innovation Banking and Osler, the event will provide real insights from entrepreneurs and tech veterans who have spent years in the field, on everything from hiring, to financing, to distribution.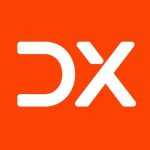 DX Journal covers the impact of digital transformation (DX) initiatives worldwide across multiple industries.
WeaveSphere: 5 conference highlights
The WeaveSphere tech conference wove together ideas about AI, FinTech, STEM education, innovation in Canada, and more.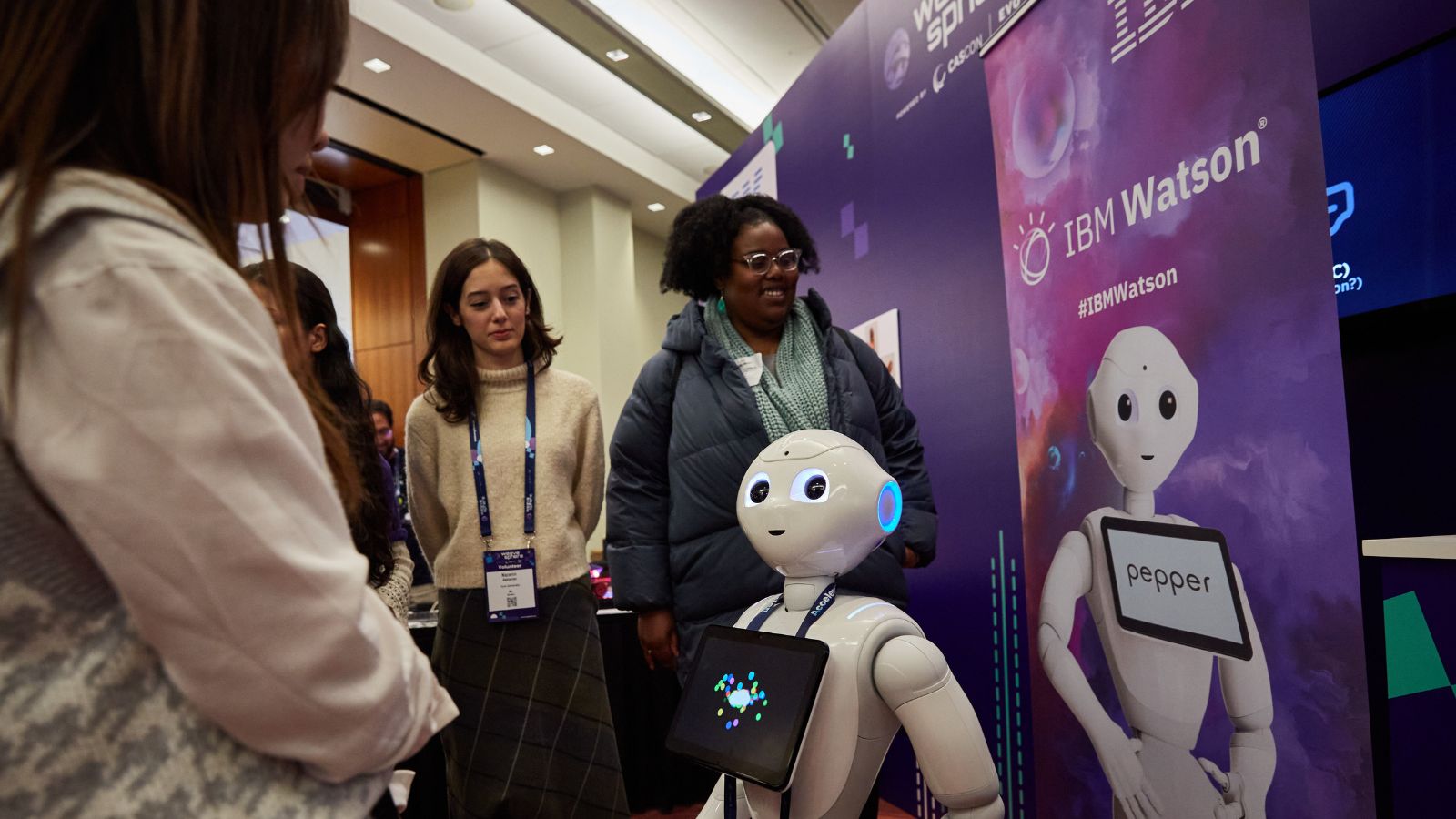 For three days this November, innovation, collaboration, and a whole lot of big ideas were shared among "Weavers" during the WeaveSphere tech conference in Toronto.
"Today is an opportunity for greater connection between the scientific and tech industry, and academia," said Marcellus Mindel of IBM Canada, opening the conference. With innovation the event's core, Mindel added: "let's define innovation, thinking of it as reframing that implements better outcomes."
While lots happened over three days, here are five highlights and takeaways from the event:
1. Thought-provoking keynotes had attendees thinking big
Each day of WeaveSphere kicked off with a keynote, where three speakers brought their insightful ideas to attendees.
Gillian Hadfield shared ideas about AI and regulation
On Day 1, Gillian Hadfield, Professor of Law and director of the Schwartz Reisman Institute for Technology and Society at the University of Toronto, explained where we are today when it comes to regulating artificial intelligence (AI) — and where we need to go next.
While AI makes machines intelligent, Hadfield argued that it cannot, by definition, produce intelligent behaviour if it isn't functioning appropriately and ethically. Machine learning is not the same as standard programming, since machines write the rules. As a result, machines can start solving problems in ways we don't want them to, resulting in regulatory challenges.
How to solve this? Hadfield presented two solutions:
Establish compensation for harm
Design incentives for meeting good and safe behaviour
Dr. William Barry discussed ethics with an AI co-presenter
On Day 2, professor, AI ethicist, and futurist Dr. William Barry talked about a particular problem: what ethical questions might arise when you program a robot?
For starters, how do you determine what information to include or not? Where is the appropriate line?
As a professor, Dr. Barry has been working with robots as teaching assistants in his classroom since 2015, and brought a digital version of Maria Bot (one of his AI assistants) to interact with the audience.
As Dr. Barry explained, he is very strategic when choosing the information from which his assistants learn.
One place Maria won't get access to? Twitter, says Dr. Barry, highlighting it's too much of a risk for an "AI benign" to get access to misinformation. This would distort the ethical perspective that Maria is learning, he said.
While he has programmed her to weed out and to not learn from toxic content — like racism and misogyny — Dr. Barry does work at exposing his AI beings to a wide range of diverse thought and lived experiences. In the end, how ethical an AI being is, is in the hands of the human controlling what they learn, he argued. As a result, they'll ultimately be biased as a result of the specific data sets we provide for them.
Marcel Mitran discussed technology for good
WeaveSphere's Day 3 keynote took a slight turn away from AI.
IBM Fellow, IBM Master Inventor, and CTO for Cloud Platform for zSystems and LinuxONE, Marcel Mitran took to the main stage for a keynote on responsible computing. At the heart of his talk was the argument that technologists need to take a step back and look at what's being done to keep the world safe.
For example, the opportunity for error and bias in the role of facial recognition in public safety, and the fact that our digital footprints — both on a personal level and for enterprise — have grown significantly even in the last year.
As Mitran explained, responsible computing is a systemic, holistic approach addressing current and future computing challenges like sustainability, ethics, and professionalism. It advances the "quadruple bottom line" of people, planet, prosperity, and participation.
2. Insightful sessions had attendees thinking deep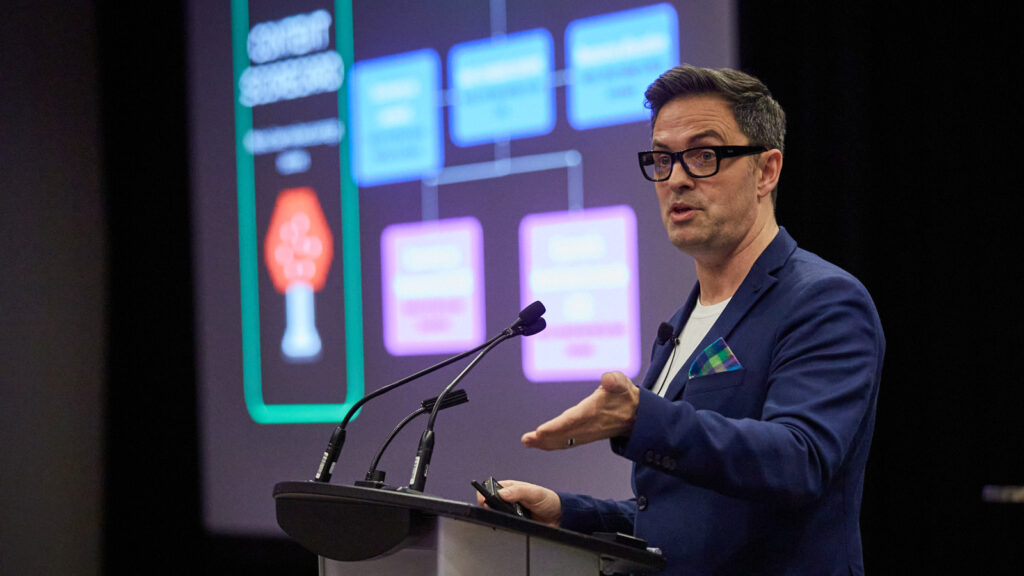 FinTech, cryptocurrency, AI, digital economies, Canada's innovation landscape — there was a large cross-section of topics covered across a variety of workshops, paper presentation, and panel discussions.
Some highlights include:
Chhavi Singh, co-founder of Flyte, asked the question: have you considered using AI to coach your sales staff? Elaborating on the opportunity AI presents to increase sales performance, Singh explained how AI can be used to help understand customer challenges and handle objections and concerns.
COO of wealth management platform OneVest, Jakob Pizzera, outlined the three phases of FinTech. The first (1.0) was in-house sites for basic online banking. Version 2.0 was the "unbundling" of financial services, and the rise of standalone businesses. The last few years has brought FinTech 3.0, with embedded finance — for example making a purchase through Instagram.
WeaveSphere conference chair and R&D specialist Vio Onut answered the question of why we need to care about cyber security. For starters, the potentially very large costs to your organization, and because the massive skills gap of privacy and security experts has created vulnerabilities.
Digital strategist Matt Everson explored what can go with emerging technologies like Web3 and the metaverse. Everson said developers should just start building and drawing on video game virtual markets as a model. He used popular online game EVE Online as an example of how virtual economy design can be translated to other markets.
Lijia Hou, Blockchain Systems Engineer with Draft Kings, explained that three key problems still exist when it comes to blockchain technology. First, investors want to understand how — in a volatile market — to mitigate risk. Second, developers from the traditional software side need a mindset shift when it comes to decentralization. And finally, the tools of decentralization are used differently, and this is not always evident for those unfamiliar with Web3.
3. There was a LOT of interest in STEM education
As part of WeaveSphere's Education Day slate of programming, hundreds of high school and university students had the opportunity to workshop real-life problems from both school and work — all under the guidance of IBM's Design Thinking experts.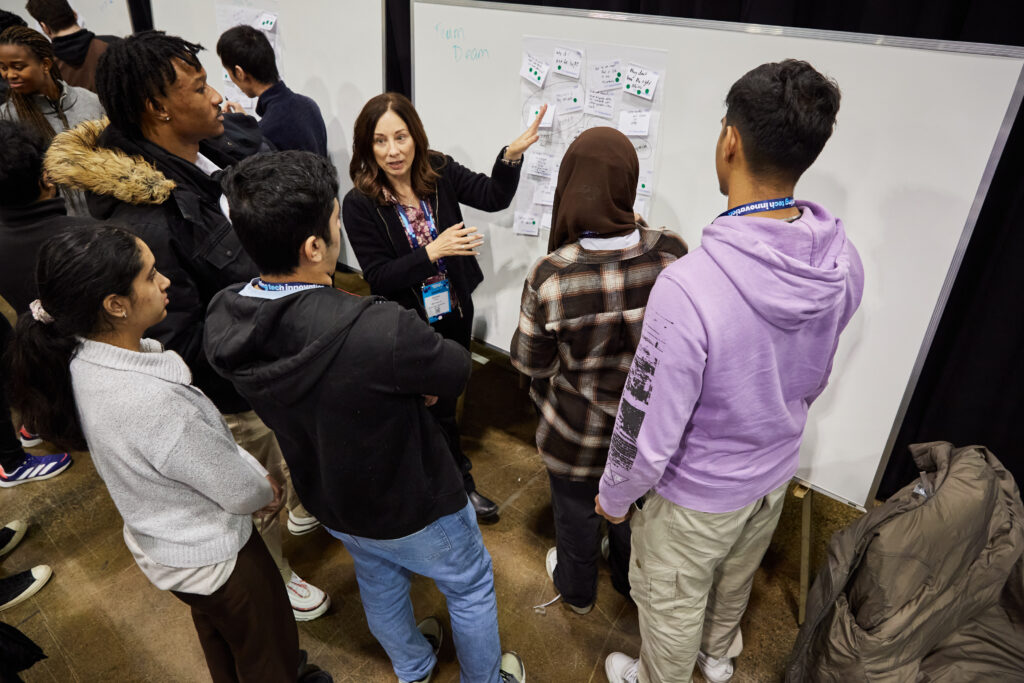 This meeting of next-generation tech talent collaboratively explored Enterprise Design Thinking strategies like As-Is Scenario Mapping, Empathy Mapping, Hills (positioning statements), and Hopes and Fears. This approach to problem-solving works by framing the issue at hand in a human-centric way, centering the end-user in all decision-making.
For Education Day, the problem at hand was helping fourth-year university students find their first job.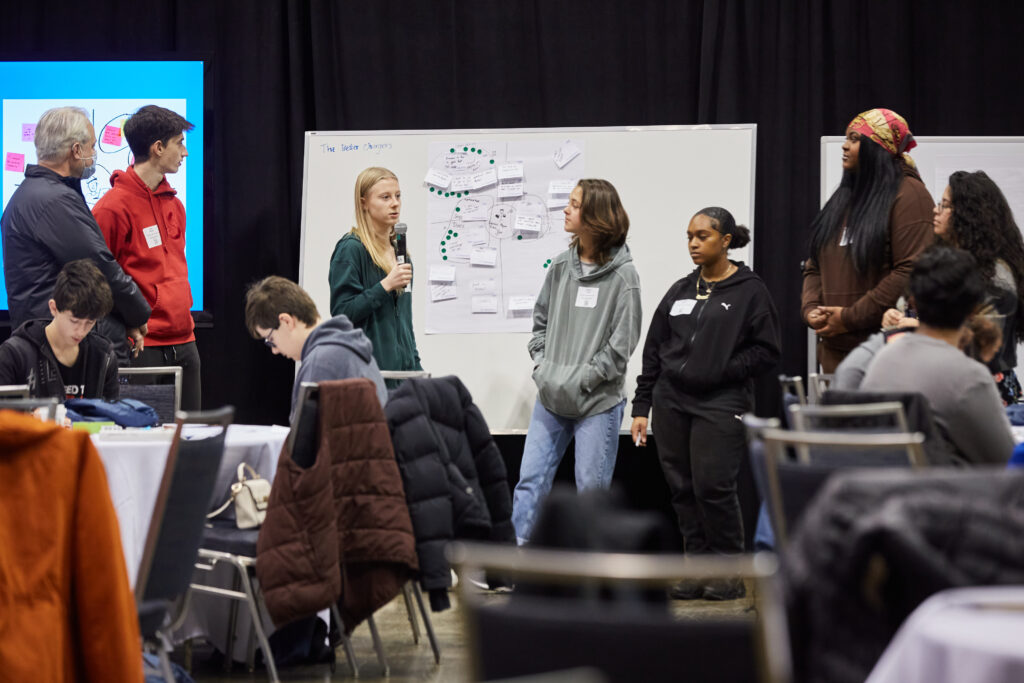 4. There were loads of networking and learning opportunities
One of the best parts of any conference is the opportunity to network and learn from fellow attendees.
In the conference's Innovation Valley section, event sponsors were on-hand to discuss everything from their latest technologies to job opportunities, plus several graduate students were also there to present their research.
Since WeaveSphere is a "meeting of the minds" between tech professionals and students, many undergrads from schools like York University and Mohawk College came to the conference full of questions, ready to absorb everything.
5. WeaveSphere celebrated top tech talent
A big part of WeaveSphere was a celebration of some of the best tech minds in Canada.
During a gala evening at the end of Day 2, the 2022 Developer 30 Under 30 and Tech Titans were awarded to the best of the best among young developers and digital transformation leaders in Canada.
The winners were:
Developer 30 Under 30 winners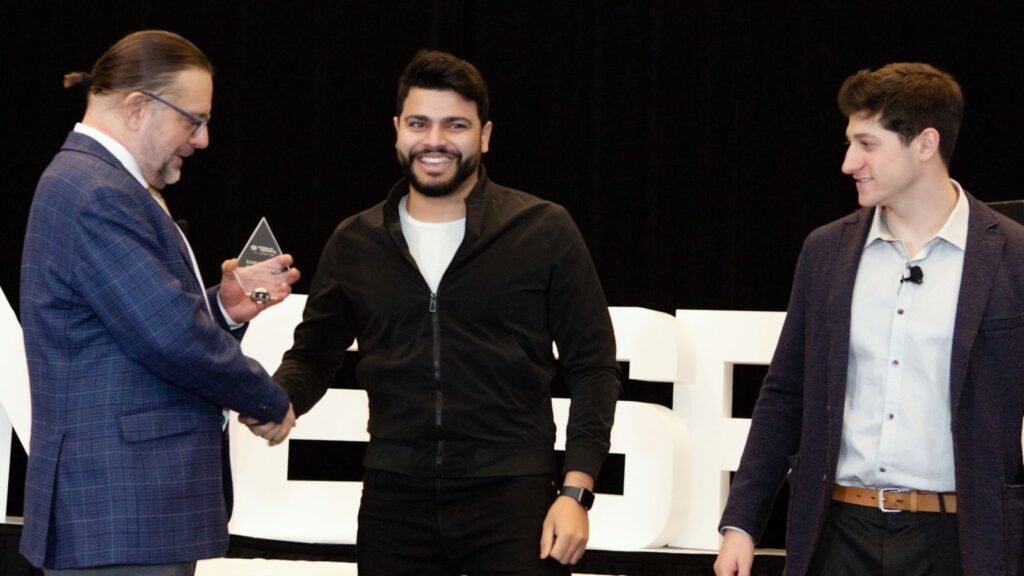 Alexander Newman
Anakha Chellakudam
Anthony Langford
Arshdeep Saini
Aryaman Rastogi
Bohdan Senyshyn
Charlie Mackie
Charmi Chokshi
Colin Lee
Daniel Marantz
Francisco Hodge
Hassan Djirdeh
Jerry Fengwei Zhang
Julia Paglia
Karandeep Bhardwaj
Kathryn Kodama
Khushbu Patel
Lianne Lardizabal
Lucas Giancola
Mathew Mozaffari
Maz Mandi
Oleksandr Kostrikov
Rishab Kumar
Samantha Lauer
Sarah Syed
Stan Petley
Tanmay Bakshi
Tim Romanski
Xiaole Zeng
Yash Kapadia
Tech Titans winners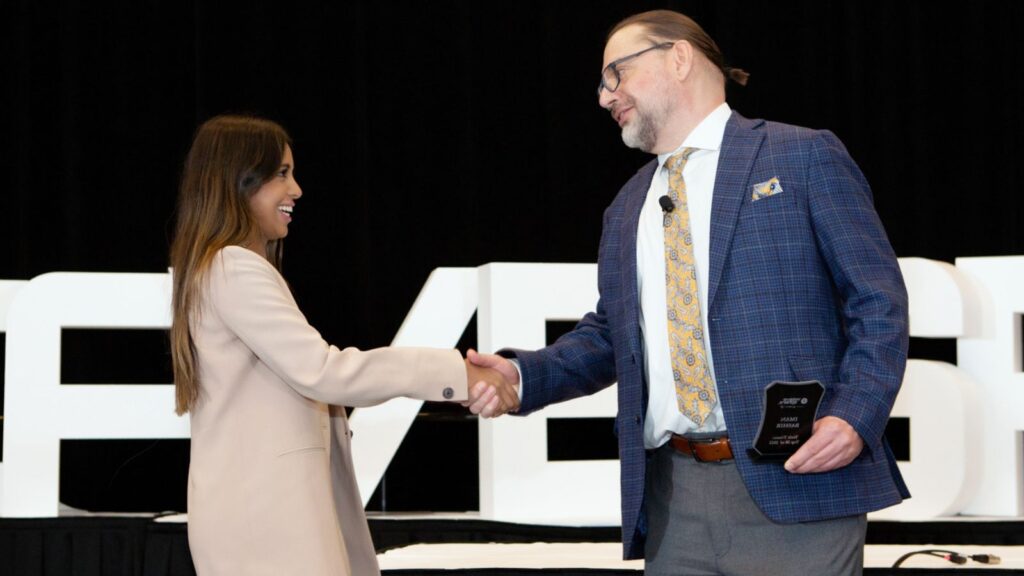 Andrew Dolinski
Ashish Agrawal
Chhavi Singh
Chris Dolinski
Dean Skurka
Demetrius Tsafaridis
Fay Arjomandi
Harish Pandian
Harpreet Gill
Iman Bashir
James Stewart
Len Covello
Manav Gupta
Marcel Mitran
Michelle Joliat
Dr. Mohamad Sawwaf
Omar A. Butt
Peter Zwicker
Ryan McDonald
Dr. William Cherniak
Finally, as WeaveSphere came to a close, the Pitch Stadium opened, hearing from a wide variety of startups.
They came, they pitched, and in the end, Iman Bashir and Nicole Lytle of Craftly.AI, a copywriting assistant that uses AI to generate original content, took home the $50,000 prize to help grow their business.
WeaveSphere was a uniquely collaborative, innovation-focused conference filled with engaging workshops, presentations, and networking opportunities.
---
DX Journal is an official media partner for WeaveSphere. Check out our series of articles from the lead-up to WeaveSphere.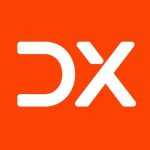 DX Journal covers the impact of digital transformation (DX) initiatives worldwide across multiple industries.
WeaveSphere's goal? Make STEM education more accessible and inclusive
WeaveSphere technology conference offers high school students of all backgrounds the chance to an education pathways, scholarships, and funding opportunities available to students looking at STEM.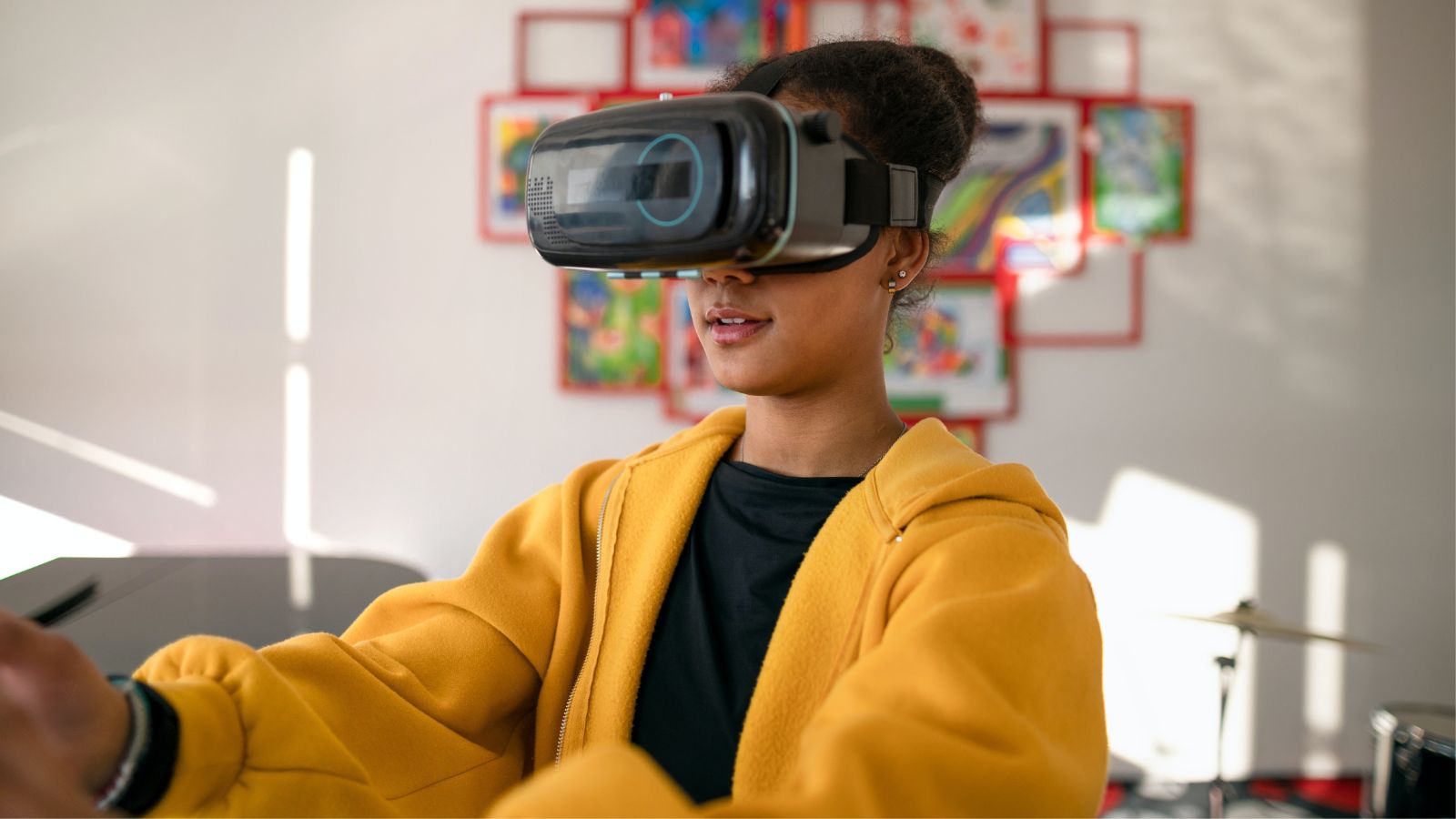 We're at a turning point.
Collectively, we face significant challenges to our well-being and overall future existence as a society — climate change, healthcare, liveable cities, transportation, finance — the list goes on.
But there are solutions on the horizon, and according to Kostas Kontogiannis, professor of electrical engineering and computer science at York University, it's going to take an "all-hands-on-deck" approach.
Specifically, STEM (Science, Technology, Engineering, Math) education, and preparing younger generations to embrace these sectors.
"We are at the point where we have the capacity to share knowledge through the internet and publications where we can make significant advances," says Kontogiannis. "We need technological advances to solve these challenges."
According to Statistics Canada, more than 130,000 Canadians graduated with a STEM degree in 2019. Furthermore, a 2019 survey by Randstad found that 65% of Canadians between the ages of 45 and 67 would focus on a career in STEM if they were 18 again.
"STEM is not only for crazy geeky people," Kontogiannis says, laughing. "It's for people that would like to make a contribution and provide solutions to the world's biggest problems."
Kontogiannis spends his day job working in computer science and electrical engineering, but highlights that STEM careers include much more than sitting in front of a computer.
"With science, it could be developing materials that make the colour of your car stay shiny. With math, it could be optimizing the schedules of buses. With industrial processes, it might be about developing material that makes airplanes lighter so they consume less fuel."
Canada's innovation conference set to host STEM Day for high school students
You've probably seen plenty of toys and activities geared towards kids to help them get interested in STEM, from tricked-out Lego projects to DIY robot coding kits. And if you're a parent who wants to get your kids thinking about these fields early in their lives, their interest can really start to take off in high school.
For students who want to get a taste of what a STEM education — and thus STEM career — might be like, the WeaveSphere technology and innovation conference is opening its doors to to people in grades 9-12 on what the event is calling "STEM Day."
WeaveSphere brings together industry leaders, developers, and academics to "weave" together ideas that accelerate innovation. STEM Day takes place on November 17, the last of the three-day conference in downtown Toronto. Students from across Canada can also join parts of WeaveSphere STEM Day virtually by registering at the site.
STEM Day will outline the education pathways, scholarships, and funding opportunities available to students. This full workshop day will feature insights from industry leaders and academics, with plenty of opportunities for Q&As.
What's important to know is that it's open to everyone.
"In my opinion, the main thing we can do is to remove the stigma that STEM is only for men from specific backgrounds," says Julia Rubin of the Department of Electrical and Computer Engineering at the University of British Columbia who is organizing STEM Day alongside Kontogiannis. "I grew up in the Soviet Union. People ask me why I chose STEM, and the simple answer is: nobody told me I wasn't supposed to."
While there has been a movement in higher-ed to open the doors of STEM education to women, Black people, Indigenous people, racialized and people of colour, those in the LGBTQIA+ community, and other marginalized groups, there is still a long way to go.
But as Rubin explains, spreading the word is very important to creating change.
"One of my goals with the STEM event is actually to try to reach out to communities that don't traditionally hear from us," says Rubin.
Conference roots inspired by real-life collaboration
In its 32nd year, WeaveSphere is a collaboration between IBM Canada's academic and research technology conference (previously called CASCON) and Evoke Canada's industry-focused developer conference.
The event is widely known in technical academic circles, as IBM Canada has fostered a robust academic community in computer science and software engineering for more than 30 years.
Outside of the event, both Kontogiannis and Rubin (and their students) regularly collaborate with IBM Canada's Advanced Studies team who help shape their research. Those partnerships are unlike anything else in the industry, Kontogiannis says, highlighting five key differentiators of what it's like to work with IBM Canada's Advanced Studies team:
They are committed to research (especially applied research).
Collaboration allows them to build systems that are more widely applicable to real-world use cases beyond simple problem solving.
They get access to a wider pool of provincial and federal funding, thanks to matching funds.
Researchers can tap into a broader audience and patent their work.
IBM Canada's Advanced Studies team has a world-class reputation.
For Rubin, it's also how Advanced Studies really cares about their fellows and students.
Get the Advanced Studies experience at WeaveSphere
If you're interested in getting a deeper look at the collaborative IBM experience, the WeaveSphere conference is where you want to be — especially for all high schoolers considering a career in the STEM fields.
The conference's STEM Day will include a full slate of activities and learning opportunities, including a look at current projects involving everything from the future of telecommunications to IoT to Quantum Computing, advances in STEM, and how research and work in STEM can help society in many different and unexpected ways.
One unique topic that will be discussed is how students from all backgrounds can fund their STEM education.
"We don't want students to believe that if they don't have enough money, they cannot go to university," says Rubin. "We want to highlight the requirements, the funding opportunities, and what is the next step to get there if you want."
And for students who may feel intimidated, just remember this piece of advice from Kontogiannis:
"Set goals in your life, work hard to achieve them, and you will achieve them. Don't think of STEM as something that is difficult. Don't be afraid to set your goals and work."
---
DX Journal is an official media partner for WeaveSphere. We will share updates leading up to the event, and we'll be live on location from November 15-17,2022. Join us and get your tickets at weavesphere.co.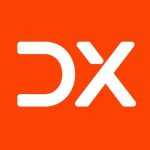 DX Journal covers the impact of digital transformation (DX) initiatives worldwide across multiple industries.
WeaveSphere technology conference announces first human-AI keynote
Dr. William Barry's keynote will look at 'the good, the bad, and the ugly' of using AI to augment human teams.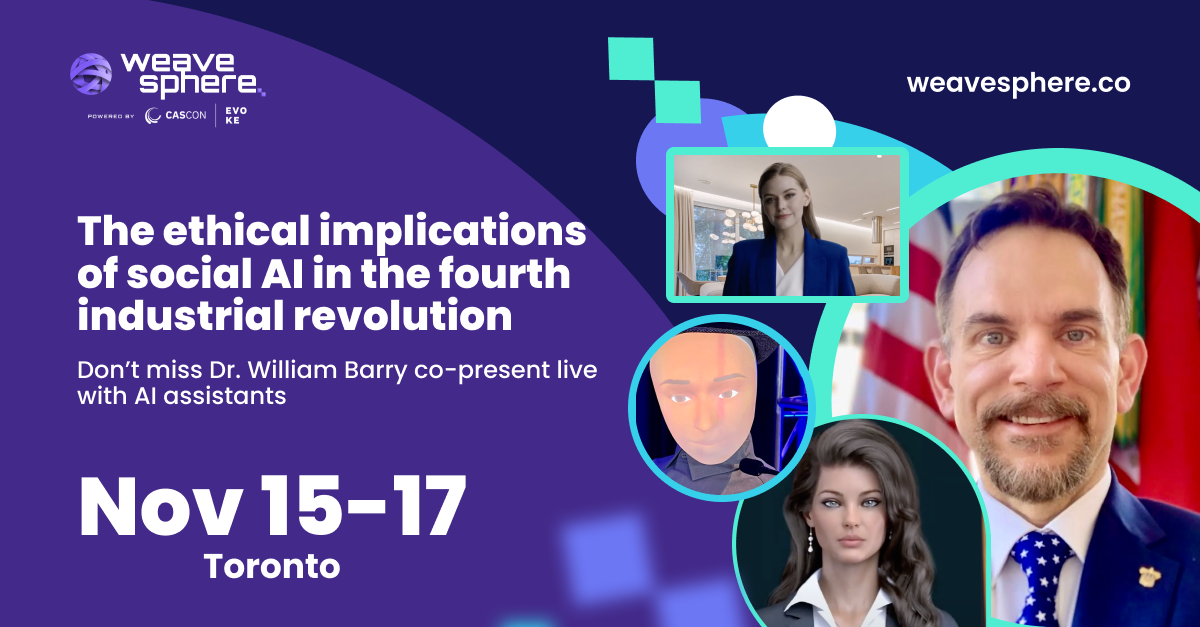 He's the first person in North America to use AI androids as teaching assistants in an academic setting, and uses an AI team when working with military personnel, business leaders, technologists, and students.
Now, along with three AI assistants (a robot and two avatars), Dr. William Barry will be at the WeaveSphere technology conference in Toronto on November 15-17, 2022.
Dr. Barry will deliver a keynote presentation and demonstration called "The ethical implications of social AI in the fourth industrial revolution" that will look at what leaders need to consider when using AI to augment human capabilities.
As part of his presentation, Dr. Barry will dive into "the good, the bad, and the ugly" of using AI to augment human teams.
An ethicist, expert in emerging technologies, and cyber operation subject matter expert (GovCon) at the U.S. Army War College's Center for Strategic Leadership, Dr. Barry has 25 years of experience as an innovative and creative experiential educator. A body language and micro-expression expert, his extensive list of diverse accomplishments includes:
Former Visiting Professor of Philosophy and Ethical Reasoning at West Point
Co-author of a book chapter titled 'The Ethics of AI and War: Digital Trigger' on national defence strategy using autonomous weapon systems
Author of the children's book, Robot Ranger, Who Am I?
Former award-winning public school teacher of American history and principal.
Children's book author
Dr. Barry teaches in tandem with his AI-powered education robot, Maria Bot. She operates through six Natural Language Processing models, all powered by NextOS, who powers her functioning model. Creative Society Media and Living Leadership also contributed to her creation, through human robot interaction research, character development, content moderation, and user feedback analysis.
At the core of Dr. Barry's teaching is the belief that bringing socially advanced AI technology into a learning environment works to enhance education quality, and erases education poverty.
'The good, the bad, and the ugly' of AI
A foundational part of Dr. Barry's keynote will look at what AI can do in the fourth industrial revolution (also known as Industry 4.0). Specifically, he takes a look at the potential risks that AI may pose to society in the future.
"Artificial intelligence technologies continue to develop and are becoming more sophisticated," he explains. "This creates a risk that AI will cause harm. As digital assistants become more adept at understanding and responding to human emotions, there is a risk that they could exploit people's vulnerabilities or manipulate their behaviour."
All this leads to Dr. Barry's keynote focus where he will talk about the distinct ethical challenges posed by social AI in Industry 4.0.
It all points to data, he says, specifically as it relates to privacy, bias, and security. Dr. Barry cites an example of a social AI system collecting data about people's preferences and habits. There's an inherent risk that such information could end up as exploitative. And, of course, there's always the concern and very real threat of data leaks from hacked AI systems.
Ultimately, it comes down to using AI as a partner — the 'good' — like how he uses AI as a teaching assistant. The AI is able to work with students until their questions are answered and they have a firm grasp of the concept.
"AI will do many tasks in the fourth industrial revolution," he explains, "including dirty, dangerous, dull, and difficult tasks." Some of these jobs include those repetitive and tedious ones that robots are uniquely qualified for, while others are necessities that keep the world functioning — typically not very creative or engaging.
"By taking care of these jobs, we free up the human workforce to focus on more interesting and creative pursuits. Robots are the perfect stand-in for humans for dirty jobs," he says.
Attendees to interact with AI keynote speakers live at WeaveSphere
Adam (a robot made by Furhat Robotics), Emma, and Maria Bot are the "artificial beings" that will join Dr. Barry on stage for a keynote presentation, as well as a fireside chat.
Dr. Barry's assistant will also take questions live from the audience. The Q&A will not be a prepared speech, and questions will not be pre-screened.
"I think it's important we demonstrate social AI live, with questions coming spontaneously from WeaveSphere attendees," Dr. Barry says. "Some presenters shy away from this because they are fearful of AI failure. By authentically demonstrating social AI without pre-scripted questions, we are better able to illustrate the good, bad, and the ugly."
Maria Bot is typically a 5'7" robot, but she has had to make a trip to the "robot hospital" for repair. Her brain, and all of its AI function lives in the cloud, so Maria Bot Digital will be at Dr. Barry's WeaveSphere keynote on November 16.
---
DX Journal is an official media partner for WeaveSphere. We will share updates leading up to the event, and we'll be live on location from November 15-17,2022. Join us and get your tickets at weavesphere.co.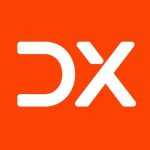 DX Journal covers the impact of digital transformation (DX) initiatives worldwide across multiple industries.