Peiter 'Mudge' Zatko: The wild card in Musk's clash with Twitter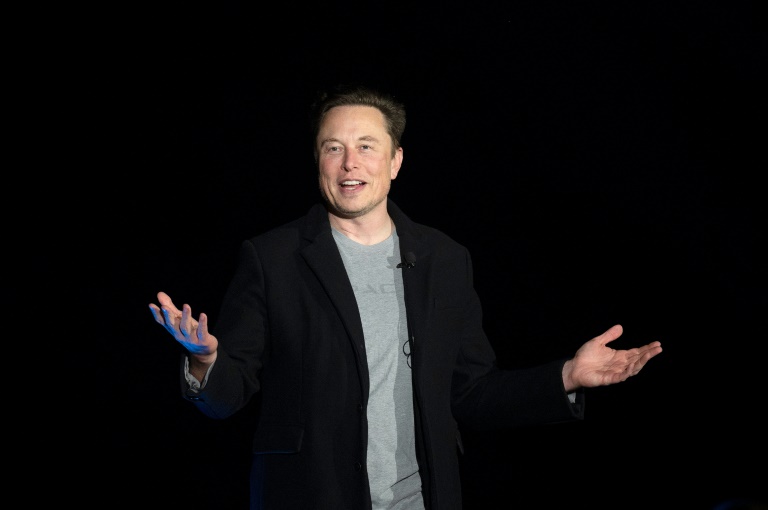 Respected in cybersecurity circles, former Twitter security chief Peiter "Mudge" Zatko is a wild card in Elon Musk's legal gambit to break a $44 billion deal to buy the social network.
Zatko's whistleblower complaint of "extreme, egregious deficiencies" in Twitter defenses against hackers and "meager efforts to fight spam" plays into Musk's quest to convince a judge that he was duped when he foisted his unsolicited offer on the company.
Twitter has dismissed 51-year-old Zatko's complaint as being without merit, and vowed to show it did nothing wrong at an October trial in a Delaware court.
If the court focuses on the fact that the world's richest man declined to do fact gathering typically associated with big-money mergers, Zatko's allegations could wind up being moot.
He is to testify on Tuesday before a US Senate committee looking into whether security practices at Twitter were dangerously lax.
Zatko first testified before Congress 24 years ago, when he was a long-haired hacker determined to warn about the perils of poorly protected government computer systems.
This time, he will be called on to provide details about his accusations that Twitter hid flaws in its security as well as its fight against accounts run by spammers or software instead of genuine users.
Musk has listed the number of inauthentic accounts on Twitter as among reasons to justify walking away from the buyout deal he made in April.
"Once both parties step into court its a high risk/high reward scenario for both parties with the major X variable now being the Zatko whistleblower claims," Wedbush analyst Dan Ives said in a note to investors.
"We continue to view the Zatko situation as a Pandora's Box scenario for Twitter."
If Twitter prevails at trial, the judge could order the Tesla chief to pay billions of dollars to the company, or even complete the purchase.
Twitter shareholders are expected to endorse the buyout deal in a special vote Tuesday.
– 'Big problems' –
"If  Mudge says Twitter has cybersecurity problems, Twitter has big problems," said Vectra cybersecurity firm chief technology officer Aaron Turner, who says he has known Zatko since the 1980s.
A son of scientists, Zatko grew up in the US states of Alabama and Pennsylvania, his passions including music and software.
In 1996, he joined a hacker collective called L0pht. He and other members of the group testified before Congress two years later.
"It was the first time the U.S. government publicly referenced 'hackers' in a positive context," Zatko said in a 2019 tweet marking an anniversary of the testimony.
Zatko has done stints at Google and online payment services company Stripe, and also at Pentagon research arm DARPA.
Twitter founder and former chief Jack Dorsey recruited Zatko in July 2020 after a spectacular hack of the accounts of celebrities and political figures including Barack Obama, Musk and Kim Kardashian.
US President Joe Biden's team offered Zatko a position as White House security director early last year but he declined the job, believing he had work left to do at Twitter, his attorneys said.
-House of cards? –
Twitter fired Zatko in January, citing "ineffective leadership and poor performance."
Zatko's lawyers rejected Twitter's claim, contending instead that he was terminated after a clash with top executives who refused to acknowledge his concerns about platform security.
"Mr Zatko put his career on the line because of his concerns about Twitter users, the public and the company's shareholders," his attorneys said.
Andrew Hay, director of operations at the Lares cybersecurity consulting firm, said "those in the industry who know Mudge know that his intentions have historically been honorable, non-partisan, and designed to benefit the world."
Zatko's whistleblower complaint, filed just days after Twitter agreed to give him a multi-million dollar severance package, is not necessarily evidence that the company misrepresented user numbers, according to analysts.
Musk's lawyers will "try to prove that Twitter tried to sell him a house of cards," but security flaws would have to be "really serious," said University  of California, Berkeley law school professor Adam Badawi.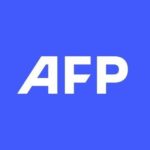 With 2,400 staff representing 100 different nationalities, AFP covers the world as a leading global news agency. AFP provides fast, comprehensive and verified coverage of the issues affecting our daily lives.
US securities regulator sues cryptocurrency platform Coinbase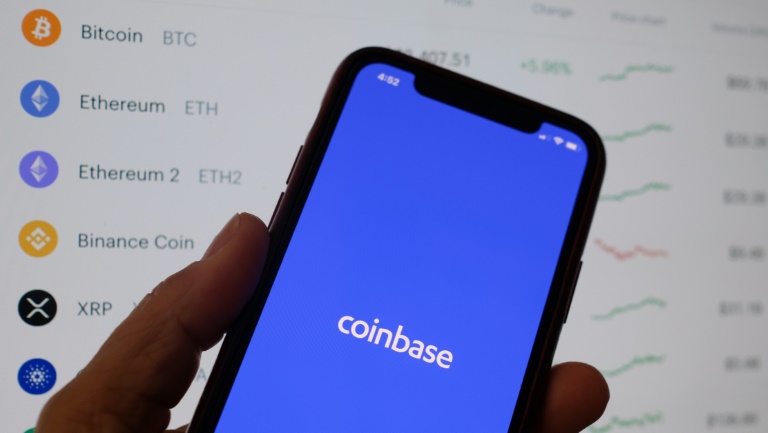 US securities regulators sued Coinbase on Tuesday, alleging that the cryptocurrency platform's failure to register as a securities exchange venue exposed investors to risk.
The complaint — which sent Coinbase shares sharply lower — comes on the heels of Securities and Exchange Commission (SEC) charges filed Monday against cryptocurrency exchange Binance and founder Changpeng Zhao for numerous securities law violations, including running an unregistered national securities exchange.
"Since at least 2019, Coinbase has made billions of dollars unlawfully facilitating the buying and selling of crypto asset securities," said the SEC in a statement.
The largest crypto assets trading platform in the United States, Coinbase had 110 million users and $80 billion in assets at the end of 2022.
In filing a complaint in federal court, the SEC said Coinbase's failure to register "has deprived investors of significant protections, including inspection by the SEC, record-keeping requirements, and safeguards against conflicts of interest, among others."
In the absence of congressional action, the US regulator has stepped up its oversight of cryptocurrency, an approach that Coinbase slammed on Tuesday.
"The SEC's reliance on an enforcement-only approach in the absence of clear rules for the digital asset industry is hurting America's economic competitiveness and companies like Coinbase that have a demonstrated commitment to compliance," said Paul Grewal, general counsel of Coinbase.
"The solution is legislation that allows fair rules for the road to be developed transparently and applied equally, not litigation," Grewal said. "In the meantime, we'll continue to operate our business as usual."
Grewal was scheduled to testify before a House of Representatives panel later on Tuesday at a hearing on the "future of digital assets."
Binance on Monday also blasted the SEC for responding to the industry with "the blunt weapons of enforcement and litigation" rather than a more "nuanced" approach.
The SEC said Coinbase's "staking-as-a-service" program should have been registered as a securities offering.
Under the program, Coinbase pools customers' crypto assets, uses those assets to perform blockchain transaction validation services and provides a portion of the rewards back to customers.
"Coinbase was fully aware of the applicability of the federal securities laws to its business activities, but deliberately refused to follow them," said SEC director of enforcement, Gurbir Grewal.
"While Coinbase's calculated decisions may have allowed it to earn billions, it's done so at the expense of investors by depriving them of the protections to which they are entitled," Grewal added.
Coinbase shares fell 14.7 percent to $50.07 in morning trading.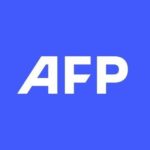 With 2,400 staff representing 100 different nationalities, AFP covers the world as a leading global news agency. AFP provides fast, comprehensive and verified coverage of the issues affecting our daily lives.
Apple lays down the gauntlet to the metaverse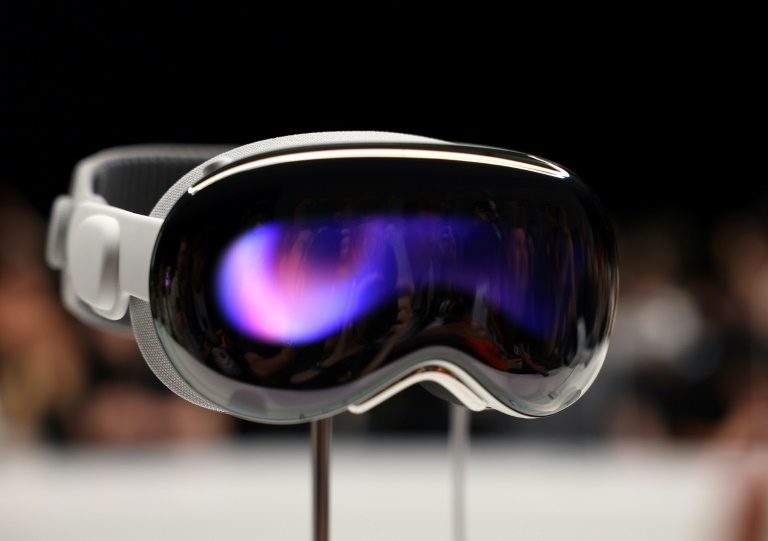 Tech giant Apple has unveiled its first major product in more than seven years, a mixed-reality headset that might just deliver a terminal blow to the "metaverse".
Silicon Valley rival Meta was so confident of it could create the metaverse — an idea of a 3D immersive internet — that it changed its name from Facebook in 2021 and began funnelling billions into the project.
But the idea has been hampered by fluffed launches, dodgy graphics, no clear path to profitability and a general feeling that few people know what it is.
Meta's Reality Labs, the division helming its metaverse effort, has lost $4 billion so far and company chief Mark Zuckerberg has been increasingly talking up artificial intelligence rather than the metaverse.
During his presentation on Monday, Apple boss Tim Cook introduced the Vision Pro, a sleek headset resembling ski goggles.
It will allow the user to communicate, work, watch movies, listen to music — and even choose whether to be immersed or to keep an eye on the outside world.
Cook pointedly did not mention the metaverse once during the hour-long launch, with Apple promising instead the dawn of an era of "spatial computing".
"Tim Cook has gone on record as saying that he doesn't like using the word, he doesn't think it has any real meaning," said James Whatley, chief strategy officer at Diva, a marketing agency.
"The faster Meta can move away from that word, the better position they will be in combating Apple's encroachment into the space."
– 'A believable vision' –
Meta can argue that its product still has advantages over Apple's newcomer.
The first and most obvious is the price — Apple's Vision Pro weighs in at a whopping $3,499, more than double the price of Meta's top-of-the-range Quest Pro headset.
Tom Ffiske, who runs specialist newsletter the Immersive Wire, pointed out that Apple was clearly pushing a different strategy to Meta.
"Apple is not seeking to build a wide XR (extended reality) ecosystem with a cheaper device, like Meta with the Quest line-up," he wrote.
"The company instead seeks to monetise an already lucrative subsection of its audience with high-margin subscriptions and software."
And more broadly, he told AFP that Apple had such high levels of trust "that it legitimises a product category".
Martin Peers of technology website The Information reckoned Apple had just made Meta look like BlackBerry, the defunct Canadian smartphone maker.
He wrote that Apple had "provided a believable vision of the long-term potential of augmented reality", a space it was well positioned to dominate at Meta's expense.
– 'Real-world experiences' –
The smooth launch of Apple's headset, complete with an awestruck video declaring it to be "like magic", has laid down a clear marker.
Users were shown enjoying "cinematic" movie experiences, scrolling 3D photographs and videos, moving through webpages with just a hand gesture while joining FaceTime calls, and linking up to games consoles.
"Apple has rightly, and in a very traditionally Apple way, rooted it in real-world experiences," said Whatley.
He contrasted that with Meta's vision of "making a 3D avatar of yourself with legs that that may or may not exist in a world where there's nothing to do".
Yet analysts were still divided over whether such goggles will ever take off among the wider public.
Google has tried and failed, largely ending its Google Glass experiment this year.
Meta's Quest headset has failed to break out from specialist users and gamers.
But both Ffiske and Whatley stressed that immersive technology is in its infancy and ultimately there will be enough room for two Silicon Valley giants.
"The Apple announcement will lift all boats in the tide, including Meta," said Ffiske.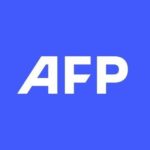 With 2,400 staff representing 100 different nationalities, AFP covers the world as a leading global news agency. AFP provides fast, comprehensive and verified coverage of the issues affecting our daily lives.
Deezer to detect AI-generated music clones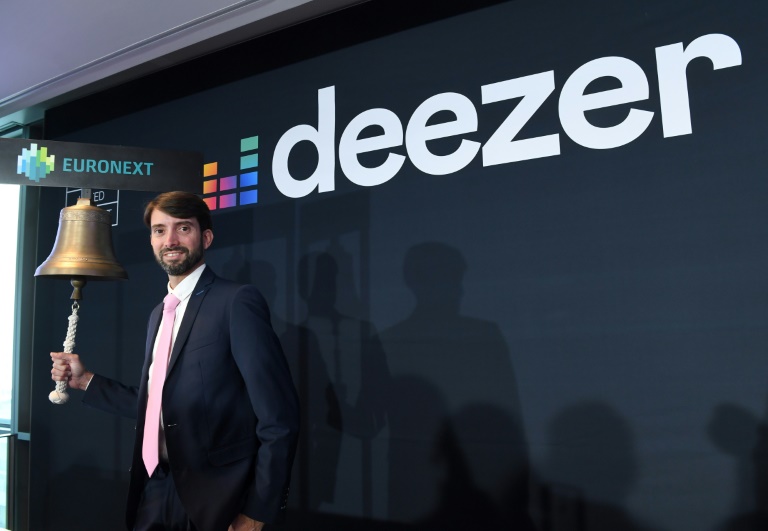 Music streaming app Deezer said Tuesday it was launching a tool to detect and tag songs with AI-generated vocal clones in a bid to protect the revenues of the real artists.
Artificial Intelligence tools have recently allowed people to recreate the sound of famous artist vocals, from The Beatles to Oasis.
"Heart on a Sleeve", a track featuring AI-generated copycats of Drake and The Weeknd, racked up millions of hits on TikTok and other platforms.
Music companies fear this could eat into future earnings since there is currently no way to copyright the sound of someone's voice.
But Deezer said it plans to identify AI-generated music, focusing initially on those which recreate the voices of existing artists.
The French company said it aimed to create a system to tag these tunes in the app, which can alert artists, labels and users to this "fraudulent activity".
"Our goal is to weed out illegal and fraudulent content, increase transparency, and develop a new remuneration system where professional artists are rewarded for creating valuable content," said Deezer CEO Jeronimo Folgueira in a statement.
He said more than 100,000 new tracks are uploaded to Deezer's site daily, making it increasingly important to distinguish between human- and machine-generated music.
"AI can be used to create new incredible content and I believe there are massive benefits of using generative AI," he added. "But we need to ensure it's done in a responsible way."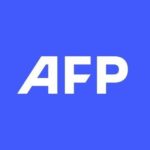 With 2,400 staff representing 100 different nationalities, AFP covers the world as a leading global news agency. AFP provides fast, comprehensive and verified coverage of the issues affecting our daily lives.